THE AYURVEDIC KITCHEN
FALL COOKING CLASS
Join Julie Bernier of True Ayurveda and Claire Ragozzino of Vidya Living for an exploration of Ayurvedic cooking and eating through the seasons. Part lecture and discussion, part interactive cooking—our seasonal cooking series is designed to teach you Ayurvedic concepts alongside nourishing, everyday vegetarian recipes.
This on-demand Fall Cooking Class will teach you what's happening in autumn according to Ayurveda, what that means for your body and mind, and how to cook and feed yourself to stay balanced and aligned with nature's seasonal changes. Fall is the season when Vata Dosha naturally accumulates. By following a Vata-balancing diet, you'll learn how to calm an anxious mind, ground and nourish your physical body, and cook with autumn's foods and flavors.
Fall Menu
Pumpkin Risotto with Crispy Sage
Rocket Salad with French Lentils, Arugula, Dates & Sumac Vinaigrette
Spiced Poached Pears
Chocolate Ghee Sauce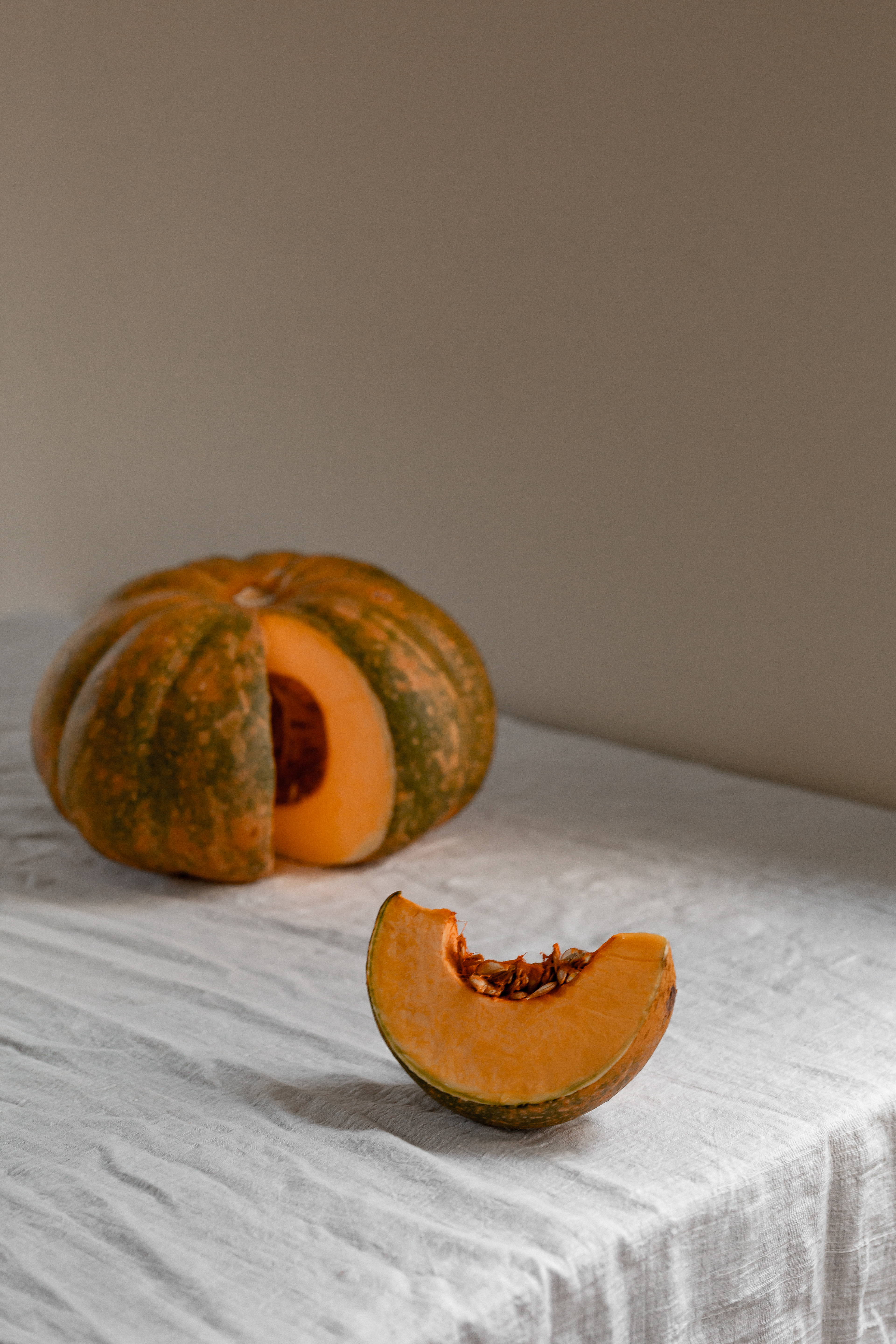 Our cooking class are hosted via Zoom and recorded to watch at your own pace. We gather as a group—in our own kitchens—and cook "side-by-side". As we demo how to make each dish, you'll be cooking alongside us while walking you through the process each step of the way. This is truly a hands-on immersion where you get a chance to practice and ask your questions as we move along through the recipes and learning topics. At the end of each class, you'll sit down finished dishes to enjoy. You'll not only learn the techniques, but you'll get to taste and experience this nourishing food and build your confidence in the kitchen along the way. Classes are 3.5 hours long.
As part of the class, you'll receive access to our exclusive course platform where you'll find the class recipes, shopping list, prep tips, and information to prepare you for the class.
FAQS
DO I NEED PREVIOUS EXPERIENCE WITH AYURVEDA OR COOKING? 
All experience levels are welcome—including those brand new to Ayurveda and cooking. This course is designed to be accessible for all, no matter your skill or experience level.
DO I NEED ANY SPECIAL EQUIPMENT?
Here's what we'll be using:
Stovetop – no oven needed
2 small pots with lids
10" or bigger sauté, cast iron or frying pan
Cutting board
A sharp knife
Mortar and pestle or coffee grinder for spice grinding
Cooking spoons
Mixing bowls
Small/large sieves
High-Speed Blender
WHAT'S YOUR REFUND POLICY? 
All sales are final. You have immediate access to the platform upon purchase. Therefore, there are no refunds after you purchase.