THE AYURVEDIC KITCHEN
SUMMER COOKING CLASS
June 19th, 2021
Join Julie Bernier of True Ayurveda and Claire Ragozzino of Vidya Living for an exploration of Ayurvedic cooking and eating through the seasons. Part lecture and discussion, part interactive cooking—our seasonal cooking series is designed to teach you Ayurvedic concepts alongside nourishing, everyday vegetarian recipes.
This live online Summer Cooking Class will teach you what's happening in summer according to Ayurveda, what that means for your body and mind, and how to cook and feed yourself to stay balanced and aligned with nature's seasonal changes. Summer is the season when Pitta Dosha naturally accumulates. By following a pitta balancing diet, we learn how to protect Agni, keep excess heat at bay, and work with summer's abundant bounty to create deliciously vibrant meals.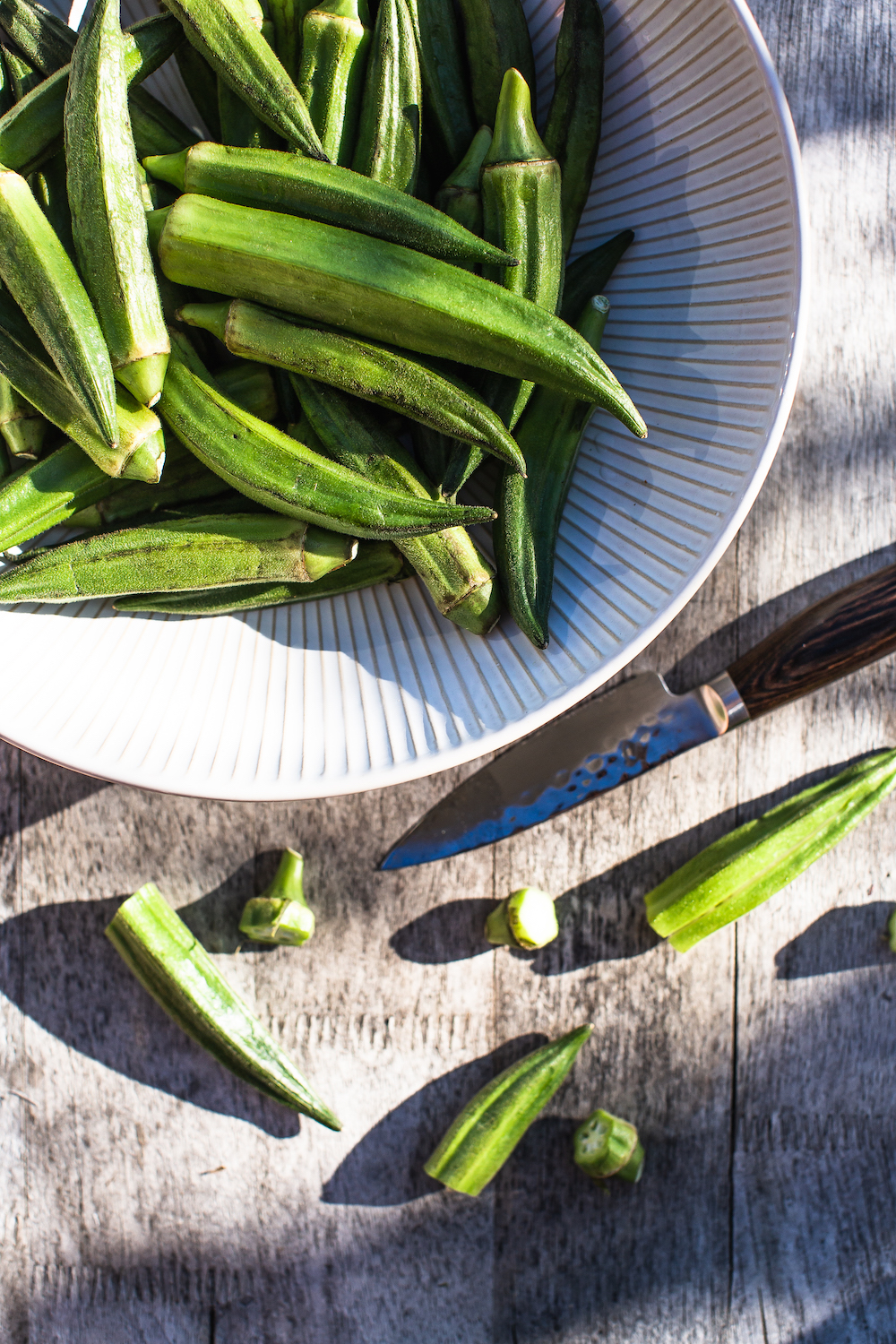 Our cooking class will be hosted via Zoom where we'll gather as a group—in our own kitchens. As we demo how to make each dish, you'll be cooking alongside us while walking you through the process each step of the way. This is truly a hands-on immersion where you get a chance to practice with us live and ask your questions as we move along through the recipes and learning topics. At the end of each class, we'll have finished dishes to sit down with and enjoy together. You'll not only learn the techniques, but you'll get to taste and experience this nourishing food and build your confidence in the kitchen along the way. Live classes are 3.5 hours long with time for Q&A at the end as we share our meal together.
As part of the class, you'll receive access to our exclusive course platform where you'll find the class recipes, shopping list, prep tips, and information to prepare you for the live class. After the live session, the video recording will be posted in the course platform to review. You'll have two additional months to access your class recording and download course materials if you can't join the group live.
FAQS
DO I NEED PREVIOUS EXPERIENCE WITH AYURVEDA OR COOKING?
All experience levels are welcome—including those brand new to Ayurveda and cooking. This course is designed to be accessible for all, no matter your skill or experience level.
WHAT IF I CAN'T ATTEND LIVE?
No problem; this is the case for many of our students who join from other parts of the world. The recording will be uploaded to the course platform within 24 hours so you can watch it when you have time. You'll have access to the class recording for two months after the live class.
DO I NEED ANY SPECIAL EQUIPMENT?
Here's what we'll be using:
Stovetop – no oven needed
2 small pots with lids
10" or bigger sauté, cast iron or frying pan
Cutting board
A sharp knife
Mortar and pestle or coffee grinder for spice grinding
Cooking spoons
Mixing bowls
Small/large sieves
High-Speed Blender
WHAT'S YOUR REFUND POLICY?
Cancel by June 10th for a full refund, no refunds thereafter. Full course access + materials will be sent to you June 11th.