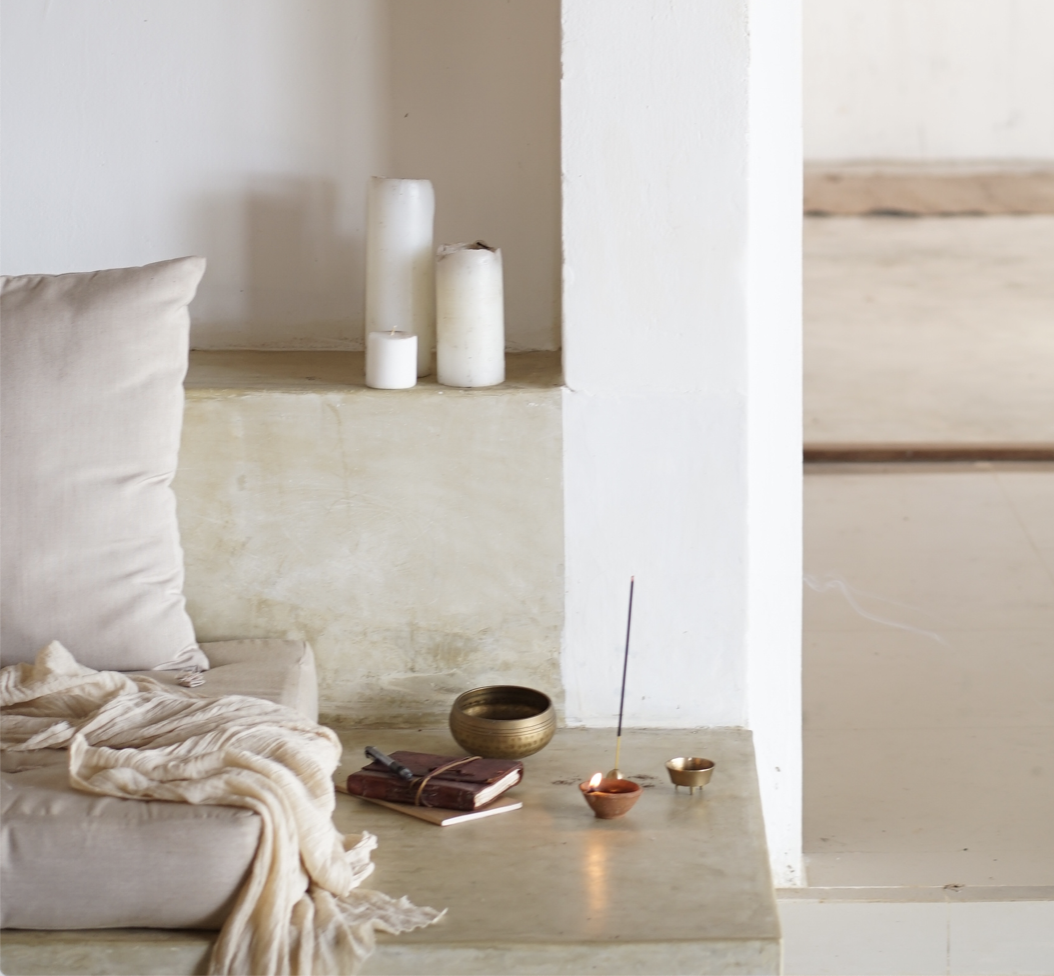 Living Ayurveda Immersion
Learn Ayurveda, Season-by-Season

Our Next Immersion
Starts January 15th, 2023 - Registration opens November 27th


I like to think of Ayurveda as a language that helps you describe the natural world and your relationship to it. The food you eat, how you breathe and move your body, and the way you live each day, are all ways in which to come home to yourself. Ayurveda teaches you how to care for your body and mind through the many seasons and cycles of life. 
In this year-long immersion, you will learn the foundational principles of Ayurveda and how to practically integrate them into your life each day. You can expect live group calls, self-paced learning sessions, live yoga classes, recipes for every season, and a supportive community alongside you each step of the way. 
Come Home To Yourself
Ayurvedic living is not only deeply nourishing, it aligns your body and mind with nature. When you learn the language of your body, your experience of life is limitless.
Using my book Living Ayurveda as a guide, we will dive deeply into each section and season bringing the material to life, in a very real and practical way.
The goal, to inspire you with self-inquiry practices, recipes, remedies and rituals to implement at home—so you feel confident taking Ayurvedic concepts and embodying them in the kitchen, on your yoga mat, and beyond.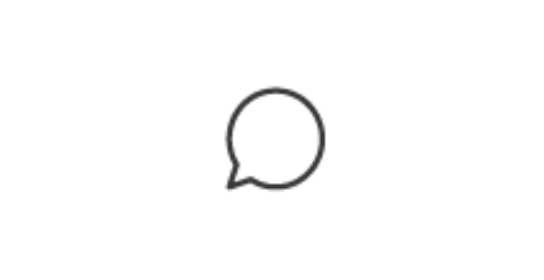 Self-Paced Learning
Learn the foundations of Ayurveda and seasonal living with in-depth teaching sessions with author Claire Ragozzino (8 sessions total). These live sessions are recorded and can be watched anytime at your own pace. Upon completion of the course, you'll know how to bring Ayurveda to life in your daily life and through the seasonal transitions. Live Group Meetings
Join in throughout the year on 5 live group meetings with Claire. These will be part practice-based and experiential, and part Q&A to discuss all your Ayurveda questions from the learning modules. Each solstice and equinox, we meet to introduce new seasonal content and how to implement it in your daily life.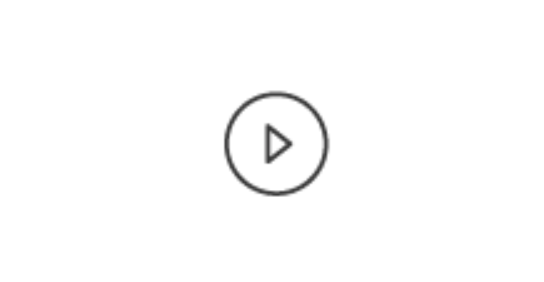 Exclusive Resource Library
Support your home practice with an extensive resource library of yoga videos, guided meditations, cooking demos, self-care planners, seasonal recipes, menu ideas, shopping lists, and more! You'll also get access to monthly live online seasonal yoga classes with Claire, only available through this immersion program.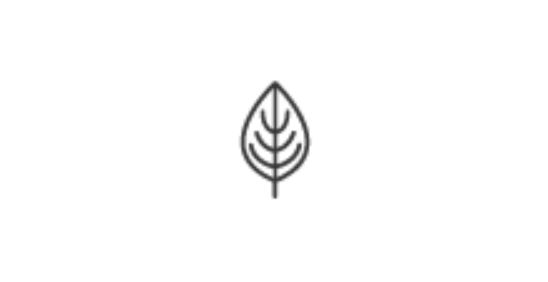 Supportive Sangha
Join an amazing group of like-minded practitioners to share practice tips, stories and inspiration along your path. Meet new friends and create meaningful community with us.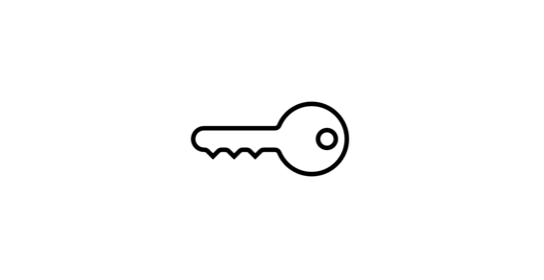 All-Access Pass
When you join, you receive an all-access pass to the entire library of Living Ayurveda learning content for the full year! So you can learn anytime, anywhere, at your own pace. Bonus Book Copy
Sign up by 12/31 for a bonus hardcover copy of the Living Ayurveda book mailed right to your door to accompany your year of Ayurveda. Receive special discounts thereafter to order your own copy online!
How It Works


Learning Modules: 
We will start the year building the foundation for your Ayurvedic knowledge and practice. Then, as we move through the year, we'll explore the ways in which you can adapt your diet and lifestyle with the changing seasons. Each learning module includes teaching videos, learning content and supportive worksheets to accompany the lessons.
Module I - Learning the Language of Ayurveda
Module II - Establishing Your Inner Rhythm
Module III - Ayurveda in the Kitchen
Module IV - Ayurveda on the Mat 
Module V - Living Spring 
Module VI - Living Summer
Module VII - Living Autumn
Module VIII - Living Winter 
Live Group Meetings:
We will meet 5 times as a group throughout the year to explore practices, discuss learning themes and answer questions. All classes are held on Sundays at 1pmEST, recordings will be available afterwards for those who can't attend live.
January 15th - Live Group Kick Off Meeting

March 19th - Spring Meeting + Q&A

June 18th - Summer Meeting + Q&A

September 17th - Fall Practice Meeting + Q&A

December 17th - Winter Meeting + Q&A
Live Yoga Classes Mentorship Circles
Join Claire on the mat for live seasonal yoga classes. Classes are 90 minutes and will be live streamed and recorded through Zoom for program members only.
Mentorship Circles
Connect with Claire and a small group for quarterly Mentorship Circles to share stories and deepen community connections.
Extra Perks!
As a member of this program, you receive discounts on my Ayurvedic Kitchen Cooking Course and Seasonal Renewal Cleanses.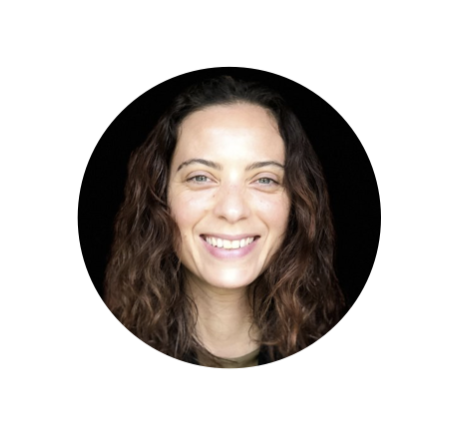 "Yoga and Ayurveda have become such a huge industry, it's rare to find someone with a unique authentic voice like Claire's. And someone that put's in so much care, love and detail to pass on the knowledge, and at the same time walks the talk."
—Isabelle, Switzerland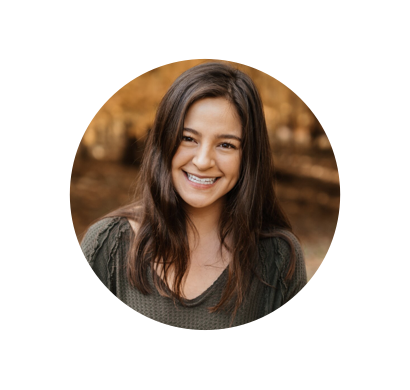 "I am an Ayurvedic chef and this is the most beautiful Ayurvedic book that I have seen. This is not just a cookbook - it's a total guide for Ayurvedic cooking, yoga, and living in rhythm with the seasons."
—Katerina, New York City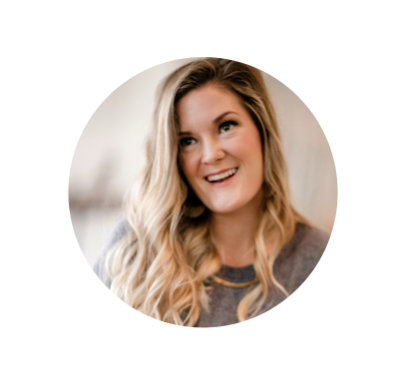 "Working with Claire was one of the most pivotal moments in a transitional time of my life. Just a couple of the simple tips and tools she gave me within our first session, I can say with complete confidence, literally changed my life." —Krissy, Vermont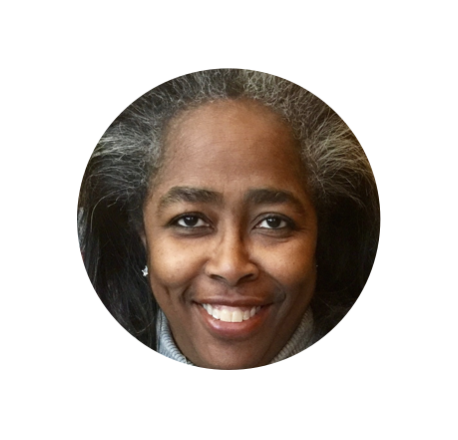 "In one word: INSPIRING. Our time together has given me simple knowledge & truth. My spirit has awoken, and I sense freedom is possible in my body & mind. Claire teaches and gives her all!"
—Donna, Texas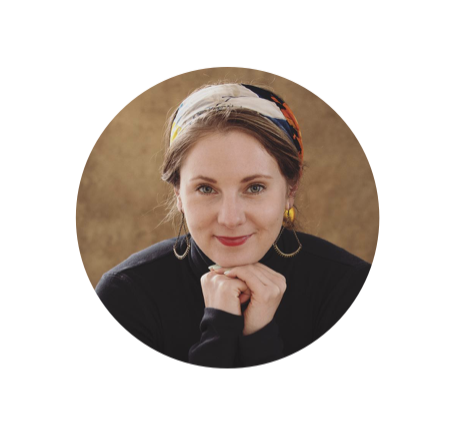 "Being fairly new to Ayurveda it was very important for me to learn how to start. There is a lot of information that one can find on the internet and in books but knowing how to tie everything back to my lifestyle was overwhelming. Claire helped me understand these traditional practices and how I can balance them into my busy day.
It was exactly what I was craving."
—Olivia, Chicago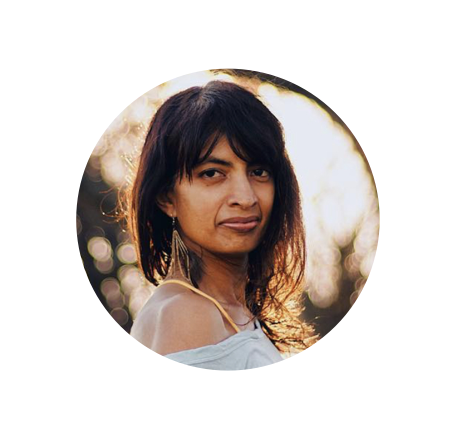 "I'm lighter in my body than I've been in a long time, I've stopped mindless eating, I'm learning what true hunger feels like and that it's important to FEEL hunger. I'm developing a gratitude I haven't felt in so long. Whether you are someone who is actively into Ayurveda or want to experiment and find a self care practice that deeply nourishes you—this book!"
—Shuba, Texas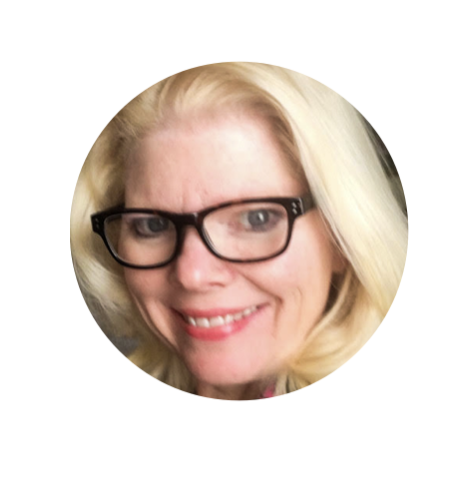 "Before this program, I was struggling with digestive issues and high stress in my life. It was incredible living Ayurveda through the seasons, having support along the way and a sustainable pace of learning. Seeing life through the Ayurvedic lens has brought such a grace and ease in my life I've never seen before. It's brought a newfound appreciation and understanding for how to care for myself in simple ways. I honestly loved every aspect!"
—Paige, Georgia
"After coming out of a long stretch of loss and grief, I wanted to turn my focus back towards myself. This would be my year of self-care! Ayurveda has given me a structure to return to myself and save my sanity every single time I get off track. This year has helped me hone my practices, even during a ton of travel. I'm making better food choices, my monkey mind craziness has calmed down, my sleep has improved significantly, and I look forward to my morning routine. It really has saved my physical, mental and emotional wellbeing."
—Robin, Massachusetts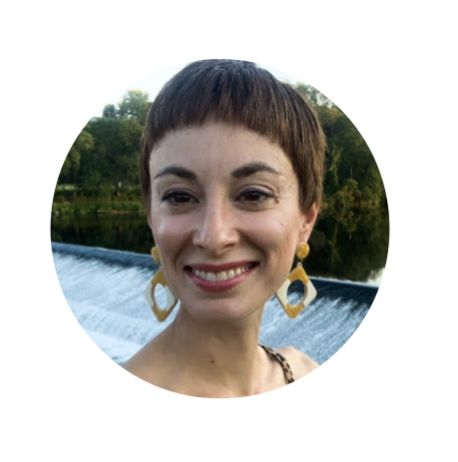 "The most surprising aspect of this past year was bringing Ayurveda into my child's life. I am using these principles to improve her daily diet and shift imbalances I'm observing using my understanding of the elements, like oil massage when she's high energy and ungrounded, or spiced milks and fiber-rich recipes to improve her constipation. The simplest shifts have been so helpful with my daughter!"
—Katie, Pennsylvania
When I first signed up, I was a bit apprehensive I wouldn't be able to commit to a full year. Now a year later, I'm 40 pounds lighter! I've transformed my whole relationship to food and my body. I'm having fun in the kitchen and trying new foods I've never tried before. I never felt like I was on a diet or restricting myself. Ayurveda has shifted my whole way of thinking about weight loss and what my body needs."
—Virginia, Tennessee
"It was a bit daunting at first to be meeting a group online over the course of a year. I never expected to make such good friends and feel so supported in a community! I was drawn to Ayurveda through my intuition, without knowing anything about it before joining. You provided so much great content and guidance over the course of a year. The whole program felt really unique and special. And now I am continuing on with a practitioner training! 
—Kerry, England
"This year, the unfolding journey held in each season, ebbing and flowing, waxing and waning, has been a challenge. I am grateful for the place you prepared for a community to come, gather, share and learn the gentle wisdom of Ayurveda. This timeless and all encompassing science presented in your beautiful teaching manner has given me the ability to pause and be present with each season to bring myself back to balance. My absolute favourite part of gathering was that moment at the start, building in a pause, taking the time to set the intention of our gathering and then posturing our hearts together and welcoming this unforced rhythm."
—Corinne, Canada 
"My biggest benefit was having a year-long commitment to learning. I really enjoyed the seasonal anchor points throughout the year, it always brought me back to my practices and allowed me to learn how I could adjust my dinacharya routine. My favorite aspect was the cooking class and recipes! It helped bring more creativity and fun into Ayurveda, and feel less rigid around food. Things became more applicable throughout the year when I could think about what I needed through the seasons, rather than a strict view of my dosha. Whether you have an Ayurvedic background or are new to this knowledge, there are so many resources to meet you where you're at."
—Heather, Vermont
FAQS
DO I NEED PREVIOUS YOGA & AYURVEDA EXPERIENCE?
This program is open to all experience levels, no previous knowledge or training needed. We strive to always create an inclusive, safe and uplifting space for all our members. No matter your background or experience level, all are welcome in this work and path.
HOW DO I ACCESS THE COURSE?
The program is entirely online, hosted right here on Teachable. You can access the course by computer, tablet or phone. When you sign up, you'll have your own login to access the course platform, group forum and materials as we move through the seasons and learning sections together. Live meetings will be hosted through Zoom.
WHAT IS INCLUDED?
8 self-paced learning modules, 5 live sessions, 4 seasonal live yoga classes with Claire, an exclusive library of resources and multi-media content to support your home practice, a supportive community to share the journey with, and ongoing email support from our team.
WHAT IF I CAN'T ATTEND THE LIVE MEETINGS?
All live classes will be recorded to watch again at your own pace, and the resource library of practice videos, meditations and materials are available to view at any time. Seasonal content will be released as we move through the seasons and will remain open through the remainder of the year to revisit and watch at your own pace.
HOW LONG WILL I HAVE ACCESS?
All course materials will be available for the whole year, giving you access to all the content through December 31st, 2023.
WHAT DOES THE PROGRAM COST?
A year-long all-access membership is $495 and includes your foundations modules, four seasons of Ayurvedic living content, live yoga sessions and live group sessions. You can also add a discounted private consultation package with Claire for more personal guidance. If needed, payment plans for private consultations are available upon request. Please contact us directly to learn more.
DO YOU OFFER SCHOLARSHIPS?
Yes we do! We offer full and partial scholarships to those in financial need. Please contact us to learn more and apply. We want to make this program accessible to all!
WHAT ABOUT REFUNDS?
Refunds are available until January 14th, 2023. After January 15th, the program is non-refundable.