THE AYURVEDIC KITCHEN
Kitchen Intuition Course
Our Kitchen Intuition Course is a 4-class online cooking immersion where you'll cultivate your intuition in the kitchen. You'll learn what and how to cook according to your doshic imbalances so that your food can become your medicine and the source of your wellbeing. Together, we will discuss stages of life, climates, seasons, special needs and the passages of time that influence your body and mind. You'll learn how to identify signs and symptoms of imbalance, and how to plan and cook meals to keep you in good health.
Part lecture and discussion, part interactive cooking class—each class we will explore how to use specific foods and cooking methods to balance Vata, Pitta and Kapha. Rather than eating for your body type, you'll learn how to properly apply these different diets according to what your body needs. Whether you're new to cooking or a seasoned chef, this course teaches you how to think about food in a whole new way.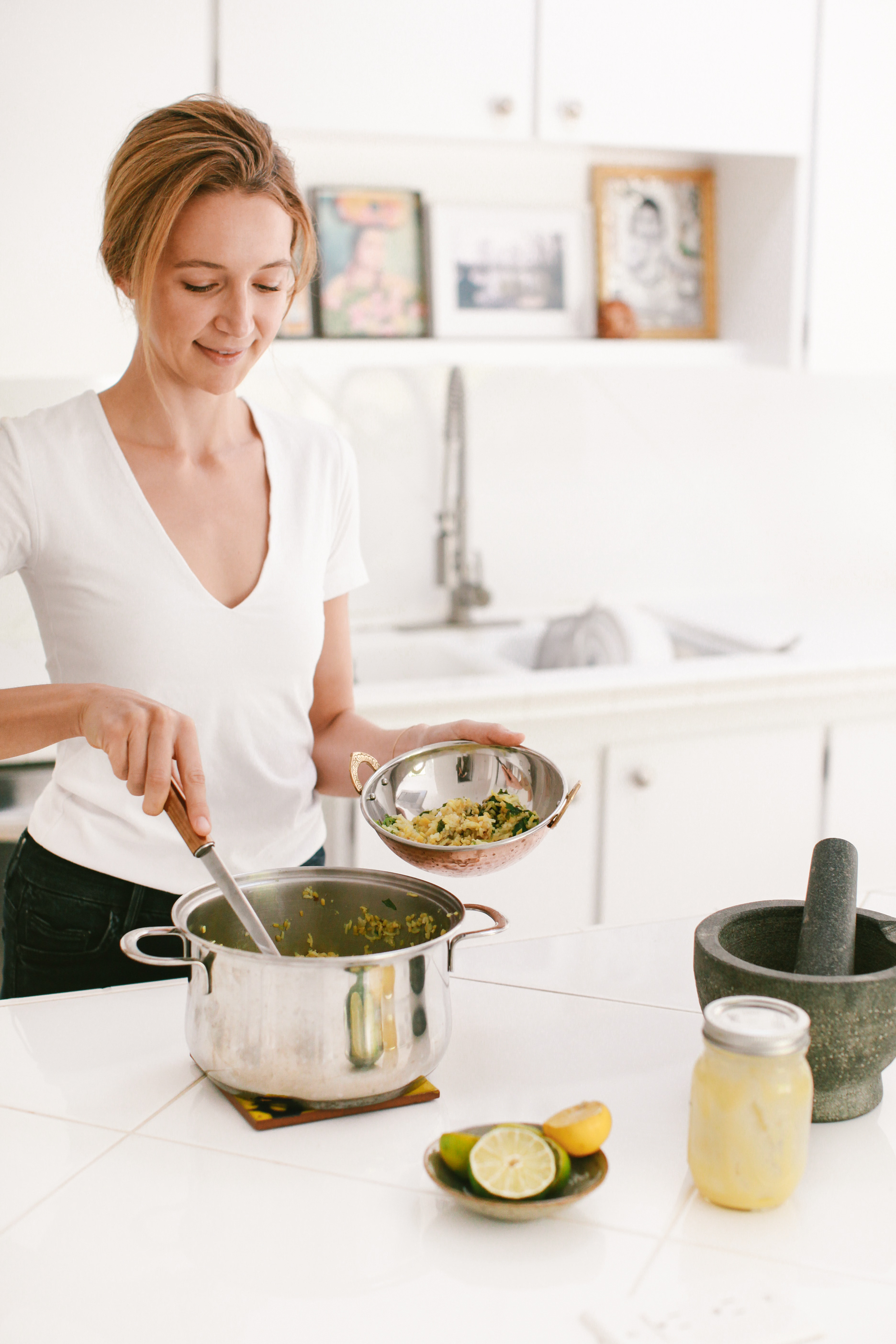 HOW IT WORKS

We want to teach you easy, everyday cooking techniques and recipes to feed yourself and your family in harmony with nature's rhythms.

Get instant access to the recordings of our group cooking classes. As we demo how to make each dish, you'll be cooking alongside us while walking you through the process each step of the way. This is truly a hands-on immersion where you get a chance to practice as we move along through the recipes and learning topics. At the end of each class, you'll sit down with finished dishes to enjoy. You'll not only learn the techniques, but you'll get to taste and experience this nourishing food and build your confidence in the kitchen along the way.
You'll also receive access to our exclusive course platform where you'll find the class recipes, shopping list, prep tips, and information to prepare you for the class.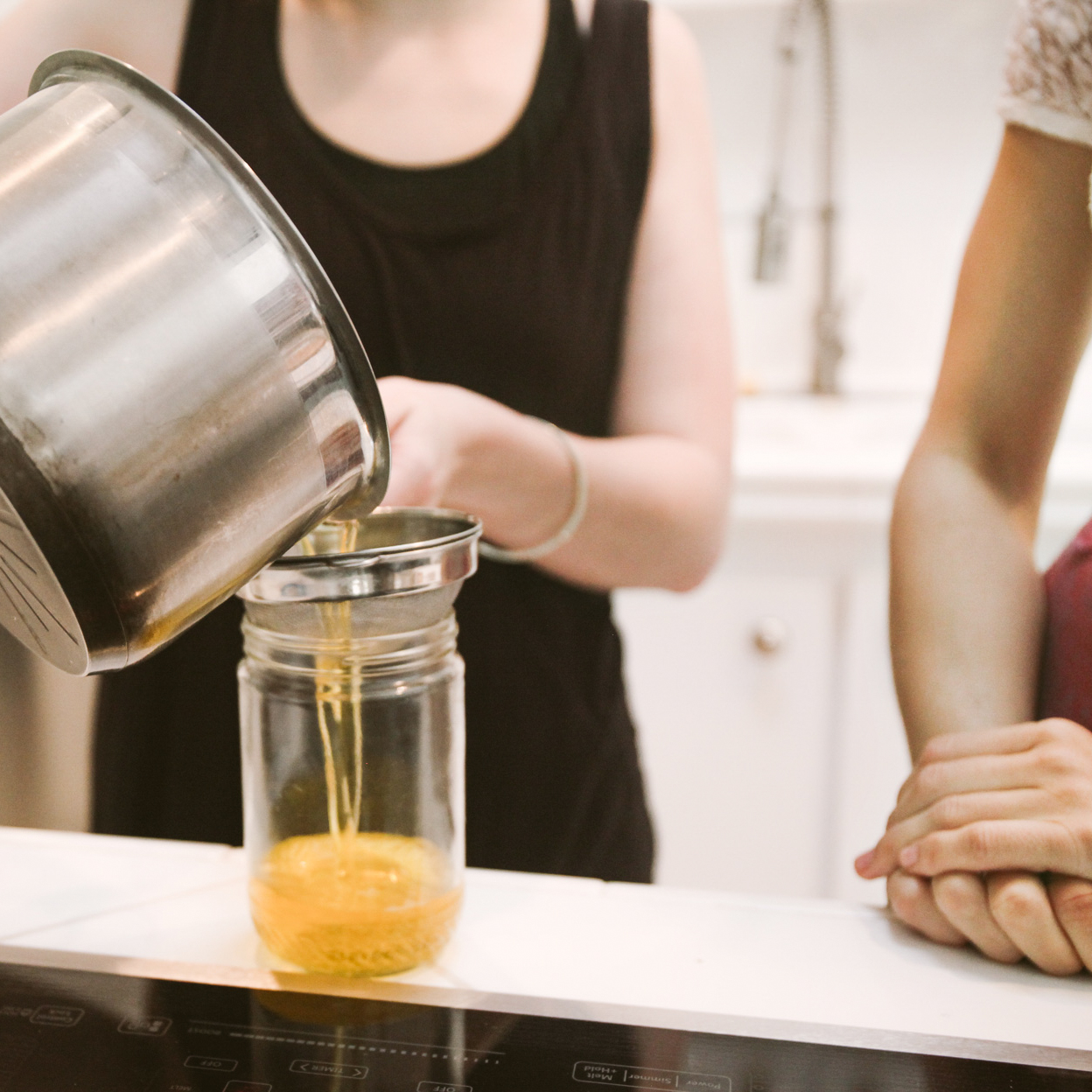 Immersive Cooking Classes

This course includes four recorded cooking classes with Julie & Claire. Cook with us "side-by-side" from the comfort of your home. All classes have been previously recorded and are available to watch at your own pace.

Ayurvedic Recipe Book
We'll be covering over a dozen recipes together during our course, and provide you with a detailed recipe ebook with nourishing vegetarian recipes with beautiful photography, menu planning charts and an Ayurvedic pantry guide.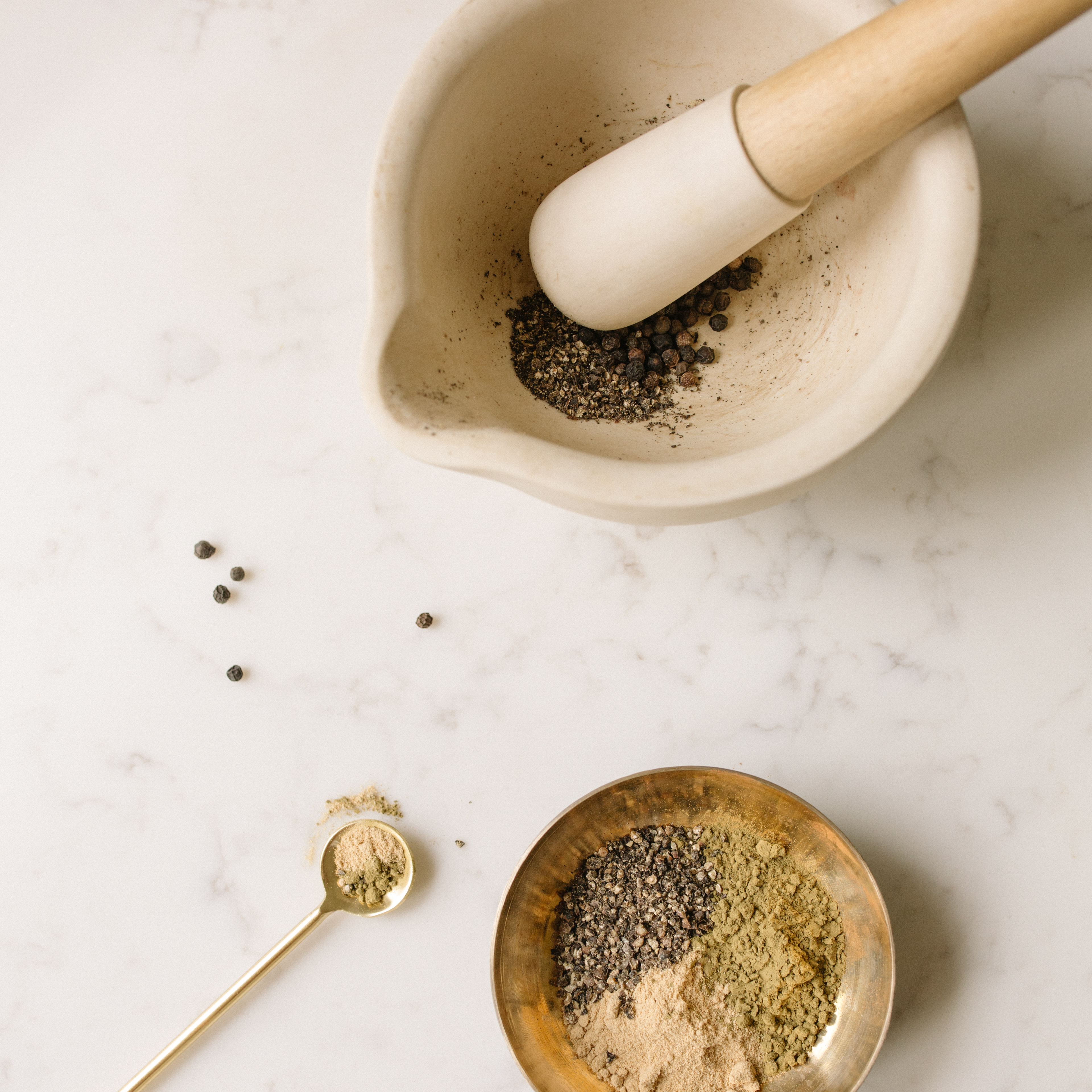 Comprehensive Learning
Receive access to our comprehensive ecourse platform with four learning chapters, class video recordings and supporting course materials. Ask questions at any time on our community forum for personal support in the kitchen.

...OR GET THE FULL COURSE BUNDLE!
Take our Level 1 Foundations and Level 2 Kitchen Intuition Courses together!
Purchase both courses together as a bundle and save $100!


TESTIMONIALS
"I have been a student of Ayurveda for many years and none of my previous teachers have made the Ayurvedic diet principles quite as easy to grasp for real life application like Claire and Julie have in this course! Each of these beautiful women move through the kitchen with such grace. It was a pleasure to learn from them! The simple fact that I was able to follow the course via recording gave me the ability to carve out these three hours per week for myself to study and cook a nourishing meal. The recipes were easy to make and I will definitely be adding a few of them into my rotation! Thank you, Julie and Claire!!" -Lindsey, New Jersey
"I loved this course and how well organized it was. Claire and Julie are like good friends hanging out with me in my kitchen as I learned to make delicious meals using the science of Ayurveda. They are knowledgeable and very authentic. It opened up in me a new understanding of how to.choose ingredients for health. I learned new cooking skills and loved the meals we made. I've already referred my friends to their next course and I plan to attend their follow up sessions." -Prajna, California
"This course streams into your life-force and fuels you with deep inspiration to nourish and nurture yourself in practical and simple ways. Your days in the kitchen will never be the same again! I loved all the knowledge and the very simple recipes...and the little tips along the way." -Mirjam, South Africa
"This incredible duet was the confidence needed to accept and create what was always in me. Their knowledge, passion, and faith in Ancient Ayurveda cooking wisdom and lifestyle encompassed a vast amount of usable information. They included the versatility to immediately implement this into my original food choices and lifestyle. My before meal prayer will always include thanks to these two culinary gems of Ayurveda."
FAQS
CAN I TAKE THE KITCHEN INTUITION IF I HAVEN'T DONE FOUNDATIONS YET?
Yes, you can take the courses separately. However, because we build upon foundational knowledge from the Level 1 course, we highly recommend taking it first. You can purchase the Level 1 Foundations Course and Kitchen Intuition course together as a bundle and save $100!

DO I NEED PREVIOUS EXPERIENCE WITH AYURVEDA OR COOKING? 
All experience levels are welcome—including those brand new to Ayurveda and cooking. This course is designed to be accessible for all, no matter your skill or experience level.
HOW LONG DO I HAVE ACCESS TO THE COURSE?
You have lifetime access! You will be able to download the class recordings and all printable materials to watch anytime at your convenience. 
DO I NEED ANY SPECIAL EQUIPMENT?
Here's what we'll be using:
Stovetop – no oven needed
2 small pots with lids
10" or bigger sauté, cast iron or frying pan
Cutting board
A sharp knife
Mortar and pestle or coffee grinder for spice grinding
Cooking spoons
Mixing bowls
Small/large sieves
High-Speed Blender
WHAT'S YOUR REFUND POLICY?
All sales are final. No refunds will be given after purchase.
DO YOU OFFER SCHOLARSHIPS? 
Yes, we offer partial scholarships for students in need of financial assistance. Please contact [email protected] for more info.



Claire Ragozzino is a certified yoga instructor and Ayurvedic counselor with a background in holistic nutrition and natural cooking. Her work is dedicated to bringing yoga, Ayurveda, and nutrition to a modern lifestyle. She is the author of the popular site, Vidya Living, and also writes and photographs for online and print publications surrounding topics of food, culture, and our relationship to nature. Her first book, Living Ayurveda, published with Roost Books, offers a comprehensive Ayurvedic cookbook and lifestyle guide. Claire works with clients around the globe and leads immersive workshops and retreats.
Follow Claire: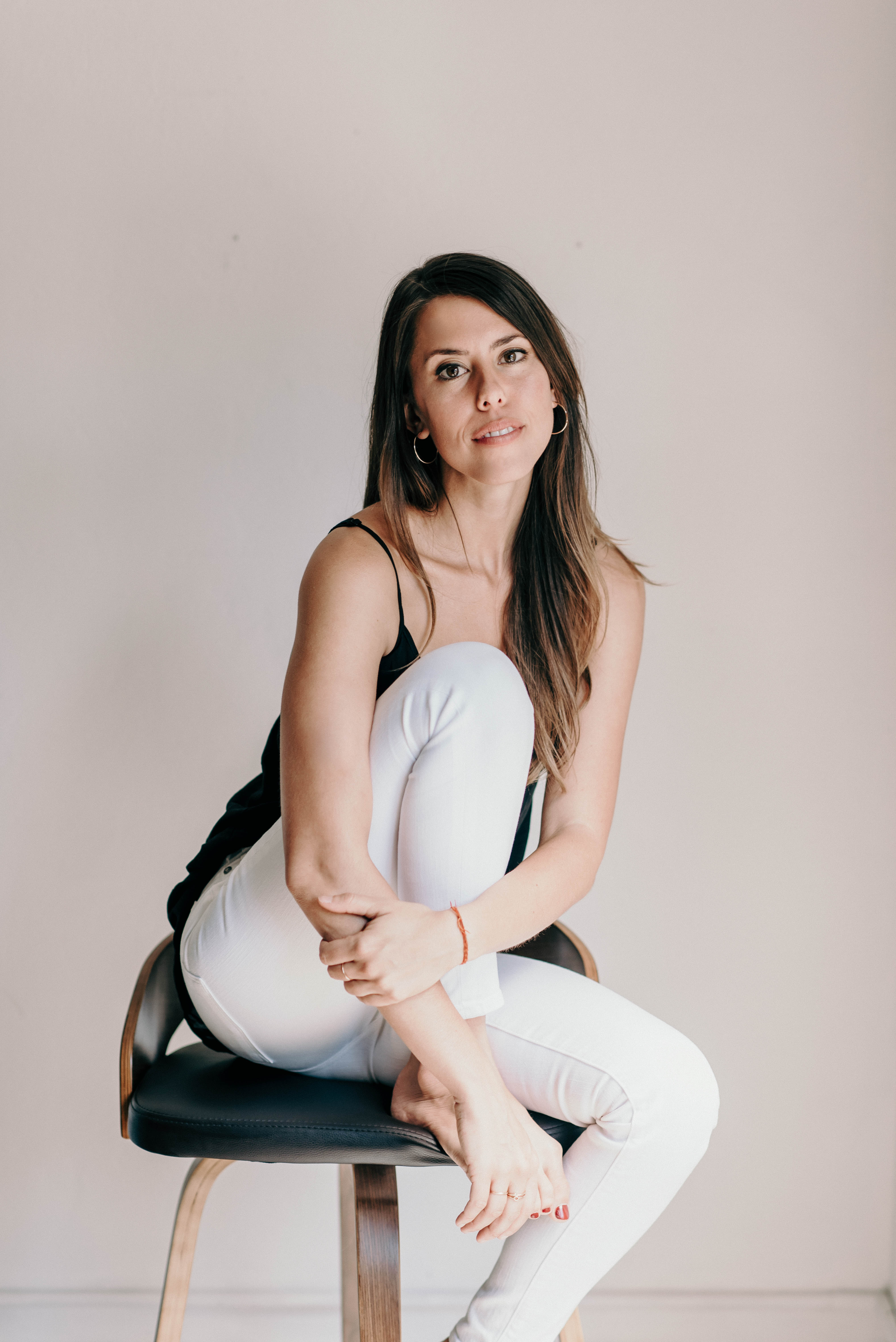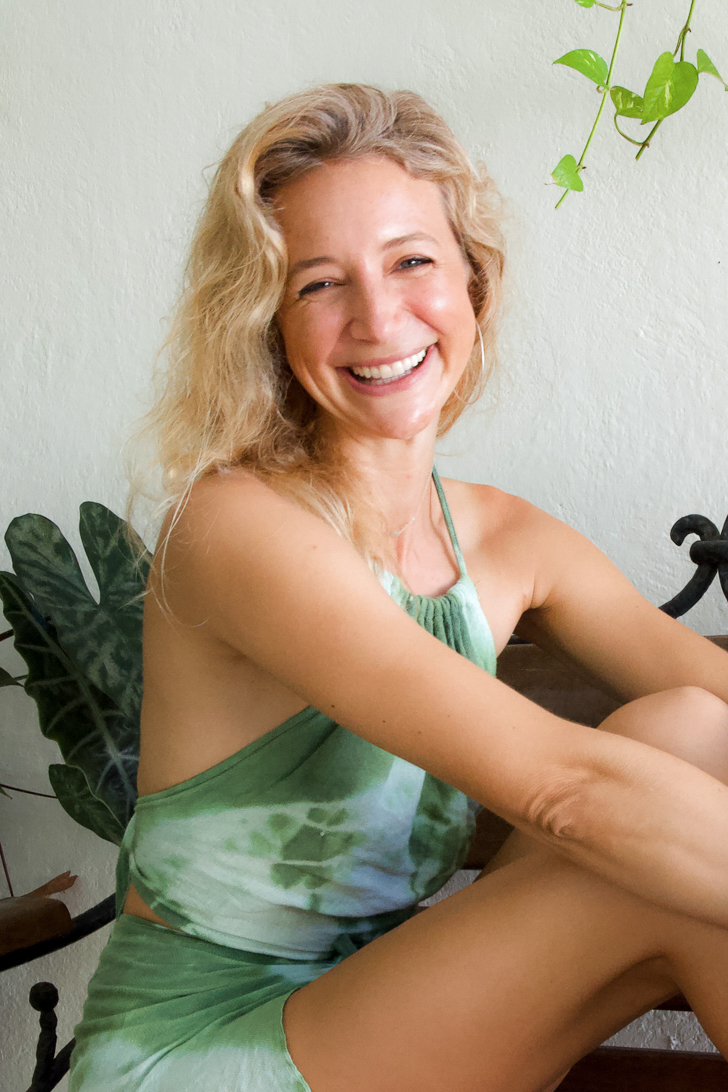 Julie Bernier helps women to bring their bodies back into balance, whether they're struggling with hormonal imbalances, period problems, digestive troubles, skin conditions, anxiety, depression, preparing for or recovering from giving birth, or any other dis-ease. This holistic approach to individualized wellness is rooted in ayurveda: a holistic system of healing from ancient India. Julie is a registered Ayurvedic Practitioner and Ayurvedic Yoga Therapist with the National Ayurvedic Medical Association (NAMA) as well as a Certified Massage Therapist. She studied each of these modalities in the US and straight from the source in India.
Follow Julie: